It is with great anticipation that Human Resources is delighted to announce two leadership geared offerings.
These two offerings include the newly developed Leadership Development Program and the recently restored and revamped Supervisory Foundation Training Series.
Leadership Development Program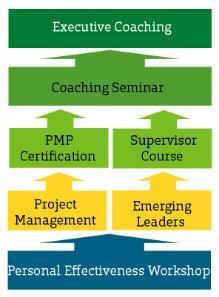 The S&T Leadership Development Program is designed to offer a path for learning and growth for employees at all career stages and levels of interest in leadership. Our S&T, UM and industry experts will offer learning and development experiences to encourage and prepare our future and current leaders.
There are two development tracks built into the program. A track for individual excellence focuses on project
management skills and a leadership track for those interested in leading units or divisions. Individuals are encouraged to discuss their participation with their supervisor.
Follow links below to learn more and register for current offerings:
Supervisory Foundation Training Series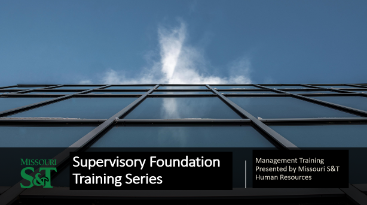 The Supervisory Foundation Training Series offers in-depth exploration of the University's systems and processes in addition to local, state, and federal compliance topics. Participants will learn how to navigate the University system to effectively and efficiently support the outcomes of their teams. Participants will build a support network of content experts across the campus.
Upcoming Leadership Series Trainings